**Park Construction has started**
Parking is now at Lovelady Road for limited access to the park.
What can you do at the park (after construction)?
Hike & Mountain Bike – 7 miles
Picnic at the tables
Launch a kayak from the shore
Fish from the bank
Enjoy the views
Owned by the Town of Valdese & maintained by Friends of the Valdese Rec, the park is open dawn until dusk for you to explore at your own risk. This park would not exist without funding from grants and community donations, plus all the volunteer hours.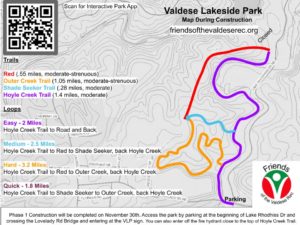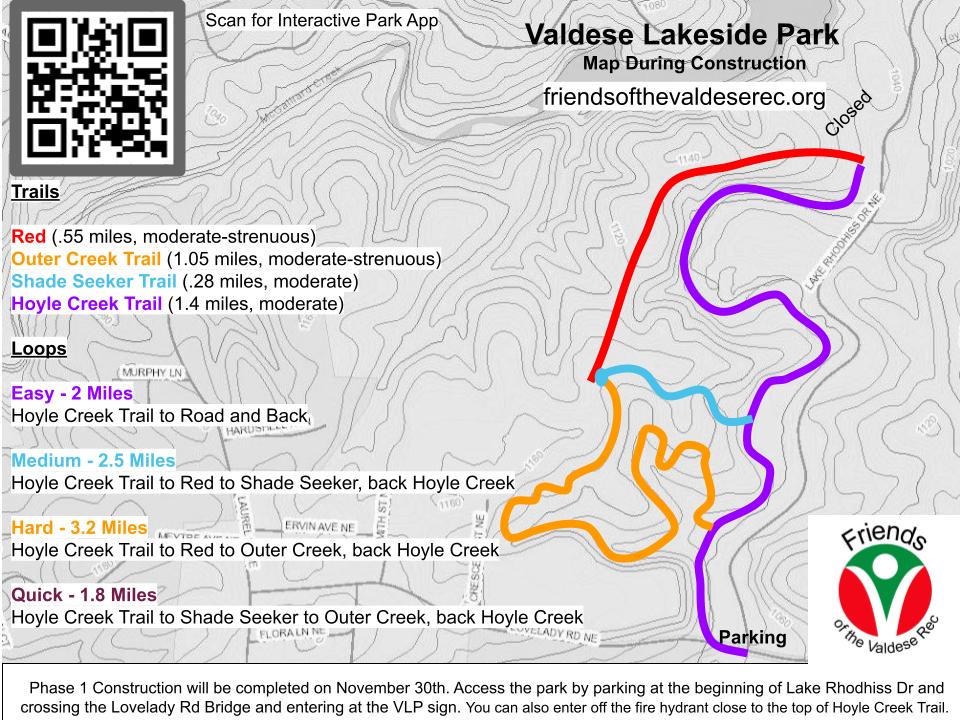 Phase 1 Construction Summer 2021
4000 linear ft of greenway, restrooms, dog park, wildlife viewing platform, kayak launch, parking and entry road.
What else is coming? A 150-foot bridge over McGalliard Creek to complete the 2-mile greenway from Valdese Lakeside Park to McGalliard Falls Park.
Donate Today to help with the bridge and amenities.
Driving Directions & More Maps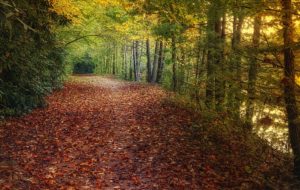 Trails that run through Valdese Lakeside Park or are one trail away!
Other items of interest
The early Valdese Lakeside Park Plan covers the history of this project, benefits of the park and details of the park. It was created by FVR and used to generate initial interest in the project.
Lake Rhodhiss – From the Duke Energy Shoreline Management Plan
The Rhodhiss Development is a relatively small development within the Catawba-Wateree system, located northeast of Morganton in Burke and Caldwell counties, North Carolina. The development includes a reservoir, dam, powerhouse, and transmission line. The reservoir (Lake Rhodhiss) has a surface area of about 2,724 acres and approximately 106.8 miles of shoreline at a Normal Full Pond Elevation of 995.1 feet (AMSL).
Rhodhiss Dam – Built in 1925