How can this nature preserve be so close to the shops and dining of Downtown Valdese?
That will be your first question when you spot the great blue heron whose habitat is in the cove. Travelling 2 miles mile along Lake Rhodhiss and McGalliard Creek  you will spot wildlife, flora, rock formations, water views and so much more. Once your escapade is complete and your soul rejuvenated, take the seven minute drive back to Main Street for refreshments!
Start your adventure at Valdese Lakeside Park (1149 Lake Rhodhiss Dr NE)  or McGalliard Falls Park (1400 Falls Rd)
McGalliard Creek Bridge located 0.5 miles from McGalliard Falls Park and 1.4 miles from Valdese Lakeside Park.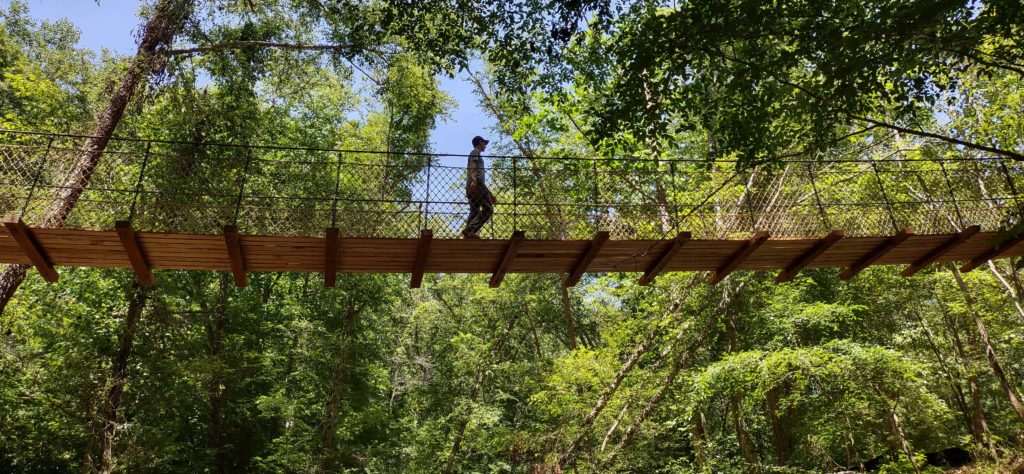 (Access to the bridge is possible from McGalliard Falls Park – video of half mile walk)
The Valdese Greenway is in the process of being officially designated trail of the Wilderness Gateway State Trail.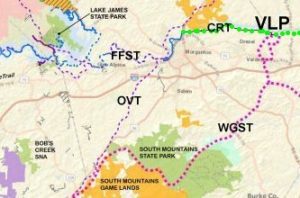 Trails that follow the Valdese Greenway or are one trail away!