With the amazing opportunity to build a park from scratch, we want to make sure we get it right. Getting input from citizens and specialty groups seems to be a smart way to start the plan.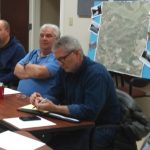 Disc golfers from clubs in Burke and Catawba Counties got together to talk about features they like most in the courses they play. They have also walked the land to make sure that they think in their heads will work at the park.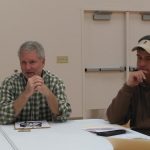 Coming from Burke and Caldwell Counties, mountain bike riders, coaches and shop owners met to discuss the possibilities the land holds. They will be visiting the land soon to look for special feature areas and verify all skill levels can be represented.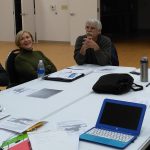 Regular folks are also an important category.  Locals may use just one amenity regularly or may use all amenities a little bit. But, they also have the feel of Valdese and what will work for our citizens.
In January, trail and cross country runners will be the next group to gather.
The park planner will collect all the feedback and in March will present a close to final plan with options.