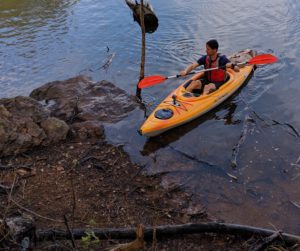 An RTP grant provided funding for signage along the Upper Catawba River Paddle Trail.
The Valdese Lakeside Park access sign will be placed at the park when the official kayak launch is ready. For now, you can launch from the shore.
Accesses east and west are Castle Bridge and Huffman Bridge.