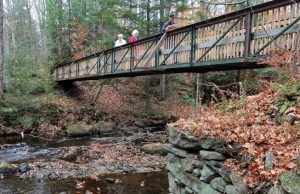 Currently, money is being raised to fund a 128 foot bridge over McGalliard Creek. The bridge will connect Valdese Lakeside Park to McGalliard Falls Park and create a 2 mile greenway.
"the top … things citizens would like to see are (1) a trail from McGalliard Falls Park to the Wastewater Treatment Plant." (from the 2013 Town of Valdese Comprehensive Parks and Recreation Plan). With a bridge across McGalliard Creek — this trail can finally be completed – giving the citizens the number one recreation item they want.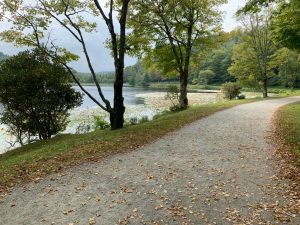 Any extra money raised will go to the 10 foot wide crushed cinder greenway. Only a portion of the greenway was funded with the NC DEQ grant. The rest will remain natural until the funds are available.
Help Bridge the Gap –
Donate Today