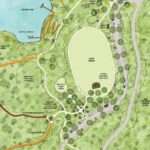 Donations Needed for Amenities Your donation will help with proposed amenities such as hiking trails, mountain biking trails,  a kayak launch, disc golf course, fishing dock, parking, dog park and a picnic shelter. Donors of $100 and above will be recognized at the park and on our web site.
Donate Today via Mailed Check  or Paypal Link below
You can also use the Donate button on our Facebook Page – we are charged no fees for this service.
Strategy to Build the Park with Donations and Grants
Support Friends of the Valdese Rec's mission by leaving us a bequest. A bequest is a gift made to charity in your will or trust. Below is some basic bequest language to assist you and your attorney.
I hereby, give, devise and bequeath $_______ or _____% of the remainder of my estate to Friends of the Valdese Rec, Inc. , a non-profit organization located in Valdese, NC, Federal Tax ID #47-3614341, to be used for its general purposes.
Grants will also be applied for to help pay for the park. If you know of grants not on this list, let us know. Showing the community supports the park via donations is helpful in the grant application process.
Thanks to these generous donations for the land purchase
Rostan Family Foundation – $300,000
Kellex Seating – $100,000