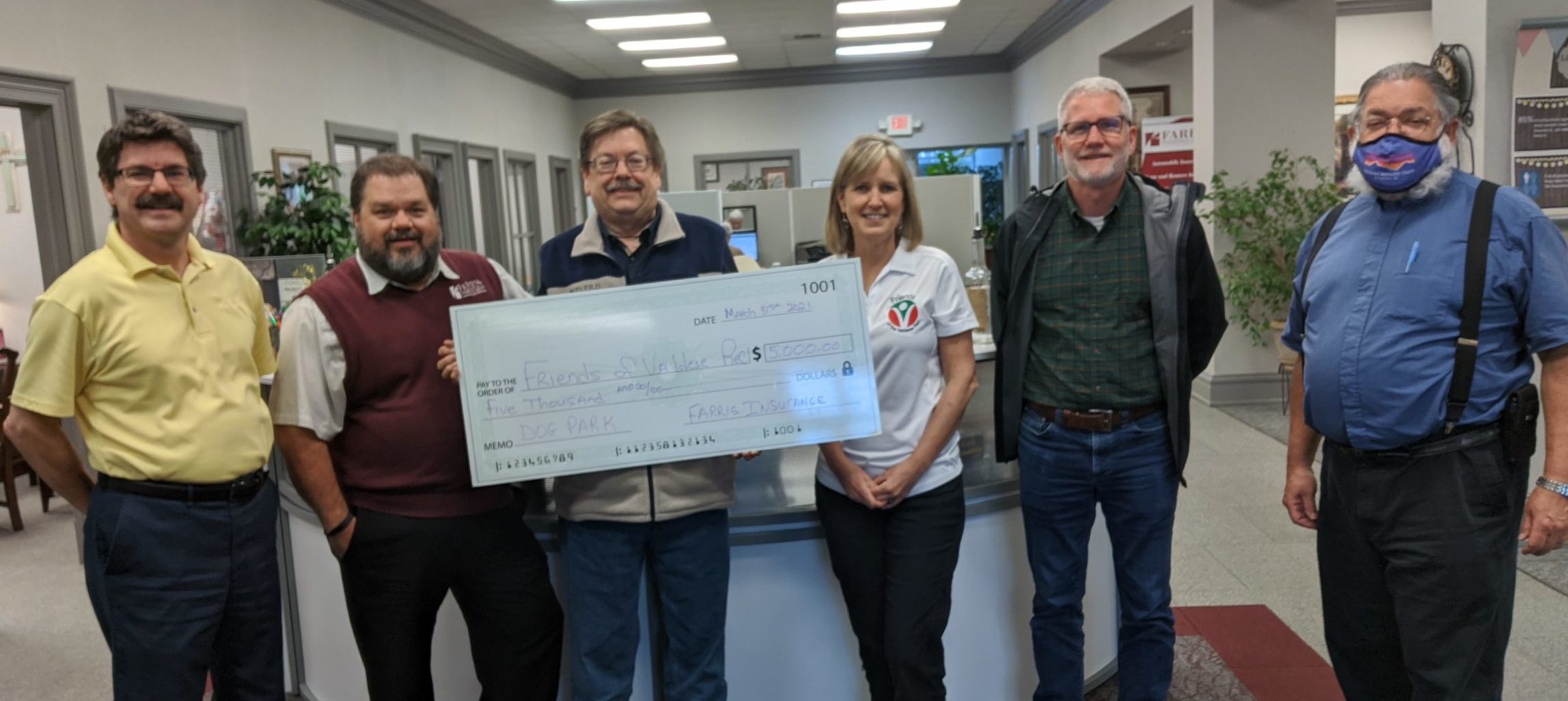 No more driving to Morganton or Hudson for those in eastern Burke County. A dog park is coming to Valdese Lakeside Park! Last fall, Friends of the Valdese Rec (FVR) applied for a grant from the J Alex and Vivian G. Mull Foundation Charitable Fund to help with fencing for a dog park. The grant was awarded contingent on FVR raising a matching $5,000 from the community. To ensure the success of that fundraiser, Farris Insurance pledged another $5,000 if the individuals and businesses met the match by March 31, 2021. The required match was met a week early.
However, contributions are still needed. With more funds – the fenced area can be larger (with separate small dog and big dog sections) and have some features (benches, picnic table, obstacles for the dog.)
Individual donations ranged from $10-300, and several businesses stepped up with contributions – $1000 from Mr. B's Fun Foods and $500 from each – College Pines Health & Rehabilitation, Burke County Board of Realtors, Bark Side Pet Grooming, Junk in the Trunk Thrift Shop, and Animal Hospital of East Burke. Another boost to the project is $2,000 from the Barry Crawford Memorial Fund.
Kevin Farris, co-owner of Farris Insurance said, "We here at Farris Insurance are humbled and honored to present this check for $5000.00 for the Dog Park.  We were overjoyed to reach the goal ahead of the deadline. We want to thank everyone who pledged money to this project."
Construction on the dog park will start after the new parking lot at Valdese Lakeside Park is almost finished. There will be a path from the new parking area to the dog park. Donations can be made to FVR, PO Box 994, Valdese, NC 28690.