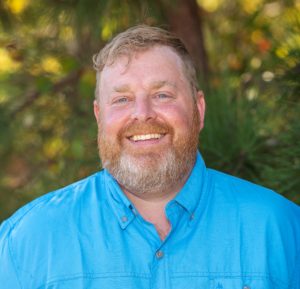 The FVR Annual General Membership Meeting was held online. The guest Speaker was Ryan Sparks with Foothills Conservancy of NC. A Land and Water Fund grant was used to purchase the Valdese Lakeside Park property and FCNC monitors the land to make sure the restrictions are being followed. (notes from Ryan below)
For the business part of the meeting, the accomplishments from the last year were reviewed.  And, the board members were voted in.
Ryan's Notes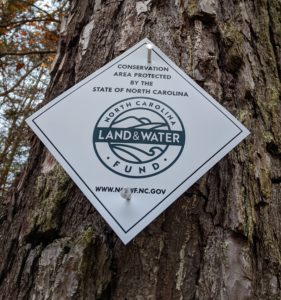 Valdese Lakeside Park – total acreage is 302.22 acres — Conservation Easement entered into between the Town of Valdese and the State of NC and was signed on January 30th, 2018
Clean Water Management Trust Fund, now NC Land and Water Fund, acquires land and interests on behalf of the State for riparian buffers to provide environmental protection for surface waters
                Promote educational and recreational uses
                Enhancing drinking water and development of reservoirs
                Protect ecological diversity and important natural features across the State
The Conservation Easement covers four areas on the property:
Area 1 is 83.55 acres – McGalliard Creek Area
Area 2 is 59.86 acres – Hoyle Creek Area
Area 3 is 9.06 acres
Area 4 is 3.40 acres
155.90 acres in total, a little over 51% of the property
Conservation Values of project:
Protection of Catawba River (Lake Rhodhiss), McGalliard Creek, Hoyle Creek, and their tributaries
Occurrences of federally threatened Hexastylis naniflora (Dwarf-flowered heartleaf)
So what is allowed within the 155.90 riparian buffer conservation easement:
engage in passive recreational uses requiring minimal surface alteration of the land, so long as activities and uses pose no threat to the Conservation Values (hunting, fishing, hiking, walking, scientific study, animal/plant observation, nature and environmental education, historic tours, photography) NO MOTORIZED VEHICLES except for management, maintenance, or stewardship on existing trails only
allow public access and use of the Easement Area for the purpose of creating open space with associated passive recreational activities
maintain existing unpaved roads and trails in easement area – CANNOT PAVE ROADS OR TRAILS
construct paved greenway trails for recreation use only and construct benches, litter receptacles, signage, boardwalks, ramps and handrails along greenway trails
construct natural surface trails for hiking and non-motorized biking
construct up to two (2) observation/viewing platforms
Mange vegetation for only the following:

Boundary marking
Fire containment, insect and disease control, restore hydrology, wetland enhancement, control of invasive plants
Removal of damaged trees and debris posing threat to life or property
Purpose of passive recreation and disc golf course development (with many conditions to me met)

Maintain existing early successional habitat for wildlife and native plants
Restore, manage, and maintain native plant and animal communities
Hunting and fishing
The Conservation Easement prohibits:
Industrial and commercial use
Agricultural, grazing and horticultural use
Disturbance of Natural Features, Plants, and Animals
Construction of Buildings
Sign (political, commercial, billboards, etc.)
Mineral Use, Excavation
No pollution or alteration to surface waters and water quality
Dumping and littering
Conveyance and subdivision
Cannot be used to satisfy open space requirements for other programs
Cannot be used to satisfy compensatory mitigation programs
The other 146.32 acres outside of the easement area are subject to Deed Covenants of Restrictions. Very similar to the restrictions of the conservation easement, but allows for more constructions of park amenities like picnic shelters, restrooms, lake access, piers, sidewalks, playgrounds, trails, etc.