Have you ever wondered what is wandering around Valdese Lakeside Park? Thanks to our Media Specialist Zakk Heile we know!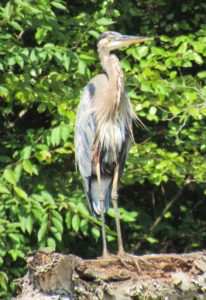 In March 2020, Beth Heile commented that she had not been able to get a picture of the otters at the park. Ruth Fletcher Gage suggested a wildlife camera and that she would fund it. As they say, the rest is history.
Zakk Heile researched cameras and started with a Campark T80. After seeing Zakk's results posted on social media, John Setzler donated a Moultrie MCG-13270. This allowed setting up in more locations for longer periods of time. The Moultrie provides dates, time and temperature on the video for better tracking of habits. Trail cameras have long been known by hunters, but we are seeing the educational benefits.
To see all the best videos and still pictures, visit Zakk's Wildlife Page.
Animals recorded on video: Deer, Heron, Turkey, Raccoon, Squirrel, Owl, Fox (Red and Gray), Coyote, Bob Cat, Canadian Goose, Possum, Nutria (Swamp Rat), Rabbit, Mouse
Have seen at the park, but not caught on video: Beaver, Otter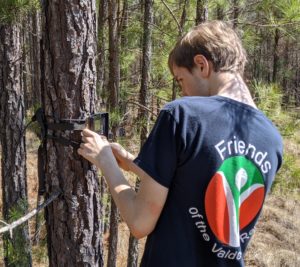 In January 2021, inspired by the amazing creatures on video, Steve Martinat invested in two trail cameras for use at the park. This time, Zakk chose the Campark T-45.
Zakk is in charge of all camera operations – camera use, set up, pulling video and editing it. Since getting the first camera in March, he has honed his skills in finding the perfect location. Some is instinct, some is looking for footprints, scat, deer trails, and bedding areas. Cameras are moved about every 5 days and are well off the hiking/biking trails. They are motion activated and capture video for one minute.