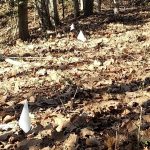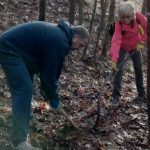 To save $6,000 on Phase 1 amenities, Friends of the Valdese Rec will be hand building a trail from the greenway to the Wildlife Viewing Platform (at Meditation Point) – instead of paying a professional with a machine.
Steps to building a trail:
Pin Flags to mark trail path (completed by DbD 12/16)
Clear trees in trail leaving 3ft for leverage (large ones completed by FVR 12/24)
Remove roots from trail using leverage (started by FVR 12/24)
Rake leaves up, toss rocks up, rake duff down, make bench cut (start by FVR on 12/28)
Create back slope (future work days)
Decorate with leaves (future work days)
We are still learning along the way, but we can teach you what we know. Join us for a workday. Our first workday is December 28 at 2pm. After that, we will do the 1st and 3rd Saturdays at 9am. Trail Building Volunteers will be called Trail Blazers.
Resources
Video – start at 18 min mark
Online Handbook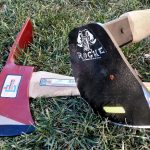 Tools
Members of the community sponsored (purchased) tools for FVR trail building. Thanks to Leslie, Sam and Tonya for jump starting our tool box. Read more about tools.