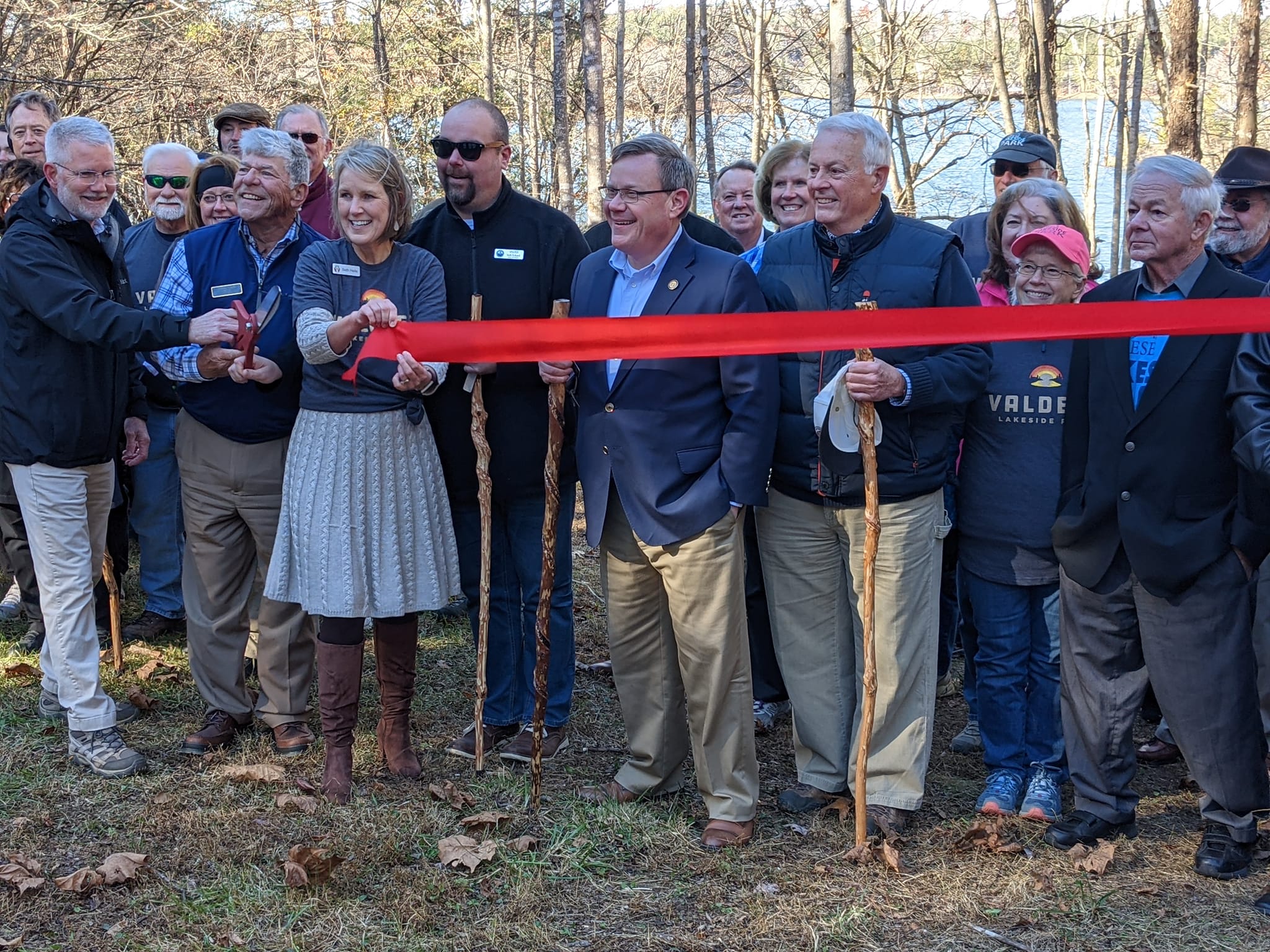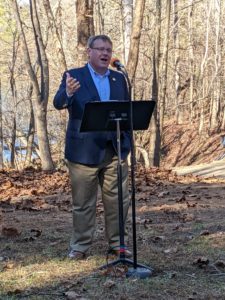 On a blustery, sunny afternoon, over 100 attendees gathered on the shore of Lake Rhodhiss to cut the ribbon and dedicate Phase 1 of Valdese Lakeside Park. NC House Speaker Tim Moore was the honored guest representing state funds that receive allocations from the General Assembly. The NC Clean Water Management Trust Fund (NCLWF) and the Parks and Recreation Trust Fund (PARTF) supplied grant monies to the project, along with funding from the speaker's office. During the event, Speaker Moore said, "I am pleased we have a signed budget this year that provides generously for PARTF and NCLWF. It gives me great satisfaction to see small towns like Valdese benefiting from these state grant opportunities."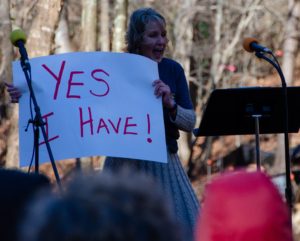 Friends of the Valdese Rec (FVR) President Beth Heile warmed up the crowd, literally and figuratively, with a cheer asking attendees to stand up and yell Yes if they had ever donated to the park, volunteered at the park or thought dedication day may never come! FVR was formed to help the Town of Valdese acquire the 300 acres on Lake Rhodhiss for a passive park and has maintained the property since the land closing in 2018. Heile remarked that the beauty of the forested property with multiple creeks within the town limits is that it allows frequent visits to enjoy seasonal changes with "over 40 varieties of wild flowers, salamander eggs in puddles, deer tracks, beaver cuts in trees and much more – things you may miss by visiting a park only once a year."

Valdese Mayor Chip Black, who has supported the project from the beginning, welcomed the group with these words, "This project will have a significant long-term impact on our town and it's citizens. Folks will still be enjoying this park a hundred years from now. In the meantime, as people choose where they want to live, why wouldn't you choose to have this place in your back yard? My hope is that we will keep our foot on the gas to promote and develop the full potential of this unique asset."
The Phase 1 celebration was for 4000 linear feet of ADA compliant crushed cinder greenway, a 49-space parking lot, restrooms, and a wildlife viewing platform at Meditation Point. The potential Mayor Black spoke of includes a dog park and fishing pier with kayak launch, due to be completed in the Spring. A 150-foot suspension bridge connecting Valdese Lakeside Park to McGalliard Falls Park creating a 2-mile greenway along the lake and creek will follow those projects. Available funding will dictate the development of additional phases shown in the park master plan such as phase 2 mountain bike specific trails and a phase 3 disc golf course.
Funding for the land came from $1M in state grants and a combined $365K from the Rostan Family Foundation and Kellex Seating. Construction has been funded by grants totaling $550K and community donations totaling $520K. Local granting agencies have assisted in the park with the Community Foundation of Burke County providing funding for benches along the greenway and the Mull Foundation assisting with the dog park.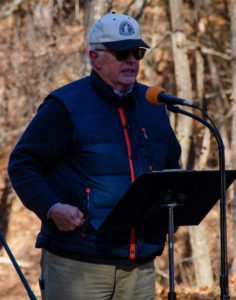 Representative Blackwell, who often walks the park trails and has guided FVR in realizing funding opportunities, remarked "It is truly exciting to see and be a small part of the park developing. It is also exciting to envision how our connecting trails in Burke County, including those in Valdese Lakeside Park, can develop to benefit us all healthwise, recreationally and economically. " The connecting trails reference is to the Valdese Lakeside Park Greenway being a section of the regional Burke River Trail, a 20-mile trail that follows the south side of the Catawba River from Morganton to Hickory and the Wilderness Gateway State Trail, a 200-mile trail that runs from Baker's Mountain to Chimney Rock with a connector to Valdese Lakeside Park.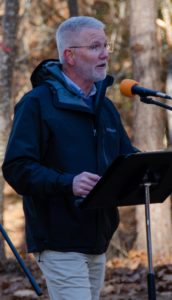 Doug Knight, Valdese Parks and Recreation Director, who oversaw the project that is officially owned by the Town of Valdese noted, "It's appropriate that we are having a ribbon cutting today in the middle of Thanksgiving week. We have so much to be grateful for in having the opportunity to develop this park, not only for the citizens of Valdese, but also for our county, region, and state."
Valdese Lakeside Park is located at 1149 Lake Rhodhiss Dr NE, Valdese and is open to the public dawn to dusk.