Virtual 5K and 10K
We did not plan a Trail Race on January 1 because we thought construction would be underway. However, the trails are still clear. Run at a time that best suits you. Run at your own risk!! The course will not be marked with streamers or signage, there will be no aid stations, there will be no awards. There is no registration, no t-shirts. Why do it? Just for fun and bragging rights. Post your time on facebook – just a number or your running app screen shot. Run it several days to try to improve your time.
---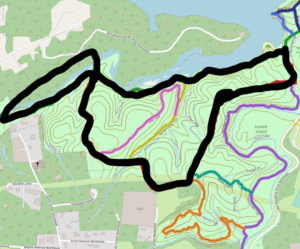 Virtual 5K Route
Start at Level Table Rock View area on Greenway
Run to end at "future" bridge
Turn back, take a right on Red
Go all the way back to start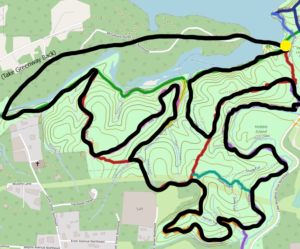 Virtual 10K Route
Start/End at Table Rock View on Greenway
Take Greenway
Left onto Lime
Up Lime
Left onto Red
Right onto Hoyle Creek
Straight onto Outer Creek
Continue on Outer Creek
Left onto Red
Right onto Yellow
Lean left and merge onto Pink Trail
Right at meadow onto Red
Left onto Greenway
Turn Back at Future Bridge
Continue on Greenway until End
*note – this is not exactly 10K, but close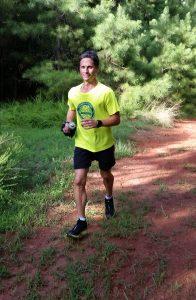 5K & 10K Trail Runs Cancelled for 2021
— due to unknowns in Phase 1 Construction Schedule at  Valdese Lakeside Park. New construction will start any moment and include driveway, parking lot, restrooms, greenway, kayak launch, wildlife viewing platform and dog park.
January 1, 2020 – 9:00 am
Tackle the Trails at Valdese Lakeside Park (5K & 10K)
Proceeds go to
Amenities at Valdese Lakeside Park
Register: UltraSignup – 2020 or Mail in Race Application 2020 or at 8-8:30am Day of Race – $25
Hosted by
Friends of the Valdese Rec
Valdese Parks

First 100 registered runners get a pair of feetures running socks.
Location: Draughn High School – 709 Lovelady Rd NE, Valdese, NC 28690 – Student Parking Lot – after passing gate house, turn right to get to parking area
Packet Pickup and Registration: 8:00-8:45 am
Race Time: 9:00 am – 5K & 10K start at same time
Rain or Shine
Start 2020 with a challenge as you tackle the trails of the new Valdese Lakeside Park in our second annual 5 & 10K trail runs. If you are new to or wary of trails, don't be too concerned. These are not technical trails with lots of rocks and roots to dodge. While there are some hills to tackle and you should always watch where you are going, the trails will mostly be pretty smooth. Note: if there is a lot of rain or snow leading up to the event, they could be muddy, so be prepared to bring shoes you don't mind dirtying.
Practice Runs/Walks – Meet at Valdese Lakeside Park – Thursdays – Dec 12, 19, 26 at 4:00 pm
Awards – Medals for top 2 finishers (male and female) in age categories – by 5 year increments (ages 15-79). Otherwise 14 and under; 80 and over. 8×10 plaques for 1-3 Overall Male and Female.
Perks – T-shirt for those who register by December 1st. First 100 registered runners get a pair of feetures running socks. Goody bags for first 50 registered. Light breakfast while waiting for award ceremony. (Bags by Farris Insurance, Stadium Cups from Zimmerman Realty, Town of Valdese Disc and more, pens from Los Compadres and Brinkley Insurance)
Get a team together — any type group – business, church, civic group, friends, family!! Walkers or Runners. Why Participate as a Group?
-Friendly competition among businesses, churches, civic groups, families, friends
-Exposure (set up a table of materials at gathering area)
-Supporting a town attraction (proceeds go to park)
-Bragging rights
-Promotes health and wellness in your group
-Creates camaraderie (train together for even more togetherness) and boosts morale
***Consider wearing team shirts or costumes
---
Course following Colored Map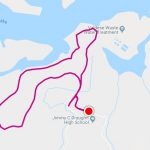 5K – Draughn parking, right on road to blue without the point, right on green toward "future bridge" but turn left on yellow, left on red, right at big rocks, right on road, left to Draughn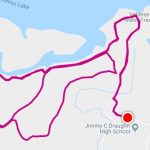 10K – Draughn parking, right on road to blue without the point, right on green toward "future bridge" but turn left on red. Then turn left and come down yellow. Right on green then right on red. Stay on red all the way to its end then turn right on green, all the way back and turn left on blue, then back to Draughn.
Race Director: Mark Rostan
Course Manager: Ray Burris