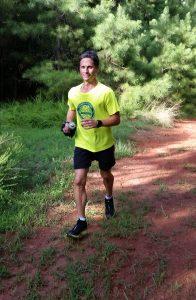 5K & 10K Trail Runs 2023 (To kick off 2024)
Valdese Lakeside Park
Saturday, December 30, 2023 at 9am
Thanks to our Dec 31 2022 sponsors: Catawba Valley Staffing, Los Compadres, Foothills Mulch & Stone, Mow-Town Landscaping/Lawncare, SAFT, College Pines
Friends of the Valdese Rec invites you to start 2024 (on Dec 30 2023) with a challenge and tackle the trails of Valdese Lakeside Park in our annual 5 & 10K trail runs. This year, we'll have a new section of greenway and new trails to test you. Some of these trails are technical single track with roots and rocks and occasional ruts. There are also some good climbs and descents. One thing's for certain, you won't get bored! These are the only 5 or 10K trail runs in Burke County (that we know of). Forget about setting your 5 or 10K personal record. Just come out to kick off the new year with a physical challenge!
Note: if there is a lot of rain or snow leading up to the event, they could be muddy.
Our aim is to make it a challenging but manageable event for you to kick off the new year with and to introduce people to our park, show them the newly completed phase one amenities, and learn about what the future holds in terms of its development.
December 30, 2023 – 9:00 am
Tackle the Trails at Valdese Lakeside Park (5K & 10K)
Proceeds go to
Valdese Lakeside Park Fund
Register: $25 – Register Online or Race Mail in Form 2022 (Dec 18 thru Day of Race – $30); Race Day Registration
Hosted by
Friends of the Valdese Rec
Valdese Parks
Location: Valdese Lakeside Park – 1149 Lake Rhodhiss Dr NE, Valdese, NC 28690
Packet Pickup and Registration: 8:00-8:45 am
Race Time: 9:00 am – 5K & 10K start at same time
Rain or Shine
Awards – Medals for top 3 finishers (male and female) in each race
Get a team together — any type group – business, church, civic group, friends, family!! Walkers or Runners. Why Participate as a Group?
-Friendly competition among businesses, churches, civic groups, families, friends
-Exposure (set up a table of materials at gathering area)
-Supporting a town attraction (proceeds go to park)
-Bragging rights
-Promotes health and wellness in your group
-Creates camaraderie (train together for even more togetherness) and boosts morale
***Consider wearing team shirts or costumes
---
Race Director: Mark Rostan
Course Manager: Ray Burris
---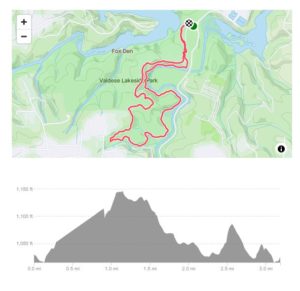 5K Route (not confirmed yet)-
Parking Lot
Greenway
1st left – Red Outer Loop (to open green)
1st right – Red Road
2nd Left – Trail in Progress
follow until Orange (on right)
Orange turns into purple (Hoyle Creek Trail)
back to parking lot via trails
10K Route (not confirmed yet)
Parking lot to Waste Water Fence
around loop
greenway
far red – left
pink (was tan)
red, SAFT reroute, existing red
new red reroute/trail in progress
follow until Orange (on right)
Orange turns into purple (Hoyle Creek Trail)
back to parking lot via trails