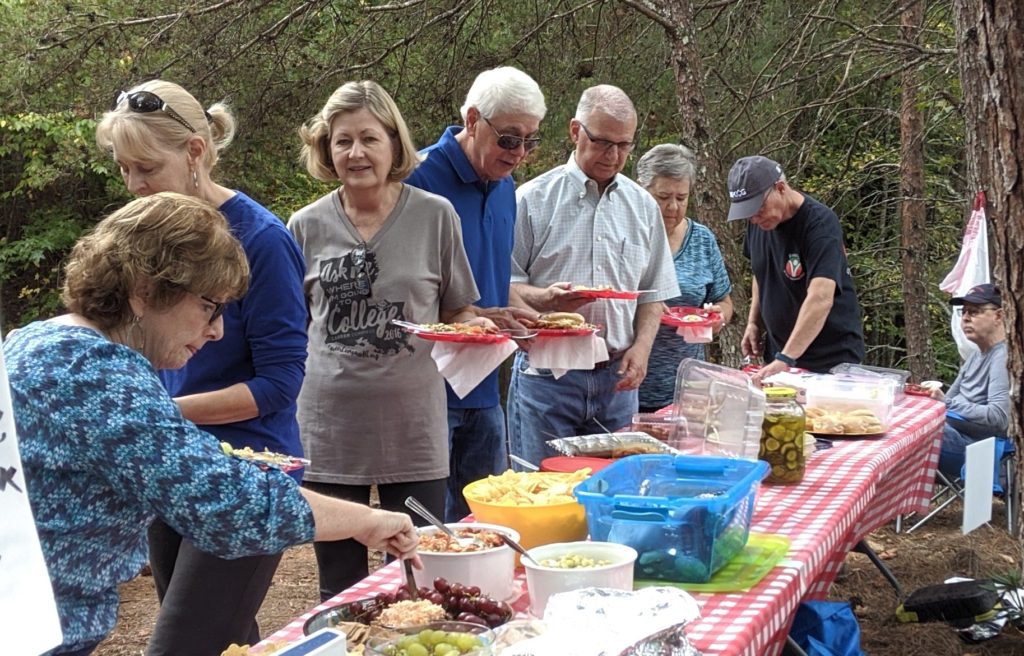 Friends of the Valdese Rec, Inc (FVR) is starting a free monthly Lunch and Learn Program for Young at Hearts. Every third Thursday of the Month at Noon, FVR will provide lunch, time to socialize and a 15–20-minute program for those in the community who are retired or just interested. First United Methodist Church of Valdese is providing the space for the lunch event.
The first Lunch and Learn event will be on Thursday, August 18 and the program will be Amoren (formerly Burke Hospice). To RSVP for lunch, email friendsofthevaldeserec@gmail.com. You may attend if you do not RSVP, but lunch is only guaranteed for those who reply.
FVR has hosted other activities for senior citizens including completing Living Will paperwork, technology help and picnics (pictured). The response to the picnics led the group to move to monthly events for more time together.
FUMC of Valdese has a history of outreach. They currently sponsor and provide a building for Boy Scout Troop 202, provide space for monthly AA meetings, host monthly Hygiene and Diaper Closets, and will soon re-start their Dinner Church that was halted during COVID.
Programs will range from informative to how to get involved in our community. Located at 217 St Germain Ave in Valdese, attendees will enter the bottom door of the church to access the fellowship hall.