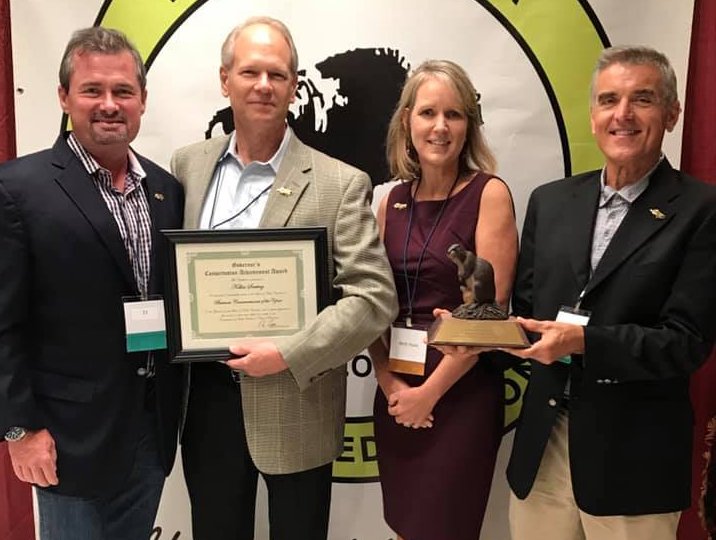 (Pictured: Chris Rice, Byran Beam, Beth Heile, Quez Little)
The North Carolina Wildlife Federation presented the 56th Annual Governor's Conservation Achievement Awards Saturday evening.
These prestigious awards are the highest natural resource honors given in the state. By recognizing, publicizing, and honoring these conservation leaders–young and old, professional and volunteer-the North Carolina Wildlife Federation hopes to inspire all North Carolinians to take a more active role in protecting the natural resources of our state.
Business Conservationist of the Year – Kellex Seating – Kellex Seating's commitment to conservation is evident not only in its commitment to using recyclable and renewable materials in the manufacturing process, but also by its significant financial contribution to Valdese Lake Park to purchase 300 acres for a public recreational park. Taking it further, employees committed hundreds of hours towards cleaning up debris, removing invasive plants, installing pollinator gardens and improving wildlife habitat on the site of the future park. (Nominated by Friends of the Valdese Rec)