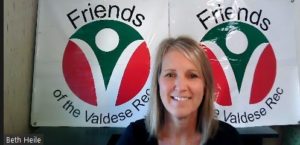 Parks and Recreation Director Doug Knight and FVR President and Founder Beth Heile were the case study for the Recreation Resources Service (RRS) Webinar about Park Foundations working with Municipal Park Departments. The target audience was Recreation Directors from across the state.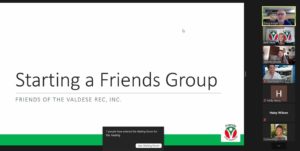 During the 90 minute session, Beth and Doug covered why FVR was created, how FVR and the Rec Dept work together, the successes, how others can create a friends group and more. The goal was for other municipalities to benefit from the same non-profit group.
Need are reminder of what FVR Volunteers have done? Check out this list from 2019.