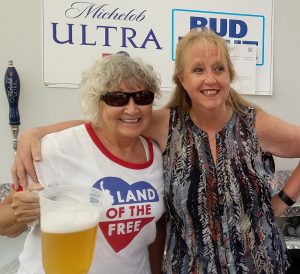 Friends of the Valdese Rec sold beer for the Town of Valdese's Independence Day Celebration. We also handled the 50/50 raffle for the event.
By the end of the night, $2000 was raised for Valdese Lakeside Park and other projects.
Thanks to our volunteers!
Beer sales: Toni Reece, Kim and Trey Simpkins plus Dale, Christa Miller, Inga Fricke Ramona Barus, Beth Heile.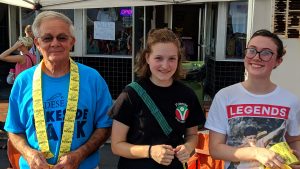 Raffle workers: Don Brittain, Rachel Watts Olivia Turner, Maryann Diamond and Nancy Roberts.
Look for us at the Waldensian Festival held August 9-10. We will be selling beer again.
---
August 9-10 Update – FVR made $700 Beer Sales, $257 Raffle
Thanks to Beer Volunteers: Christa and Tommy Miller, Toni Reece, Kim and Trey Simpkins, Beth and Eric Heile, Lisa Miller, Jeff Zimmer, Terry Saine, Karen Caruso, Joyce Brittain, Tom Troy.
Snack Shack and Raffle Volunteers: Kelly and Grant Saulman, Gunnar, Rachel and Rachel.
August 30 Update – FVR made $390 on beer sales and $297 on the raffle the town held. Snack Shack workers: James Sweezy, Kim Simpkins, Dorothy Norminen, Beth Heile