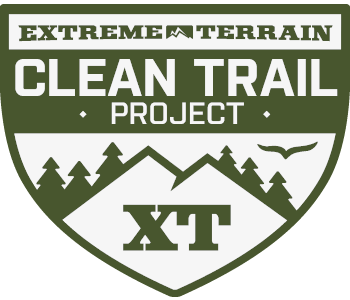 FVR was extremely excited to receive an Extreme Terrain Clean Trail Grant – a grant available to non-profits for trail improvement projects.
This grant helped us with a huge work weekend we held August 6-8 when we had to quickly reroute the Red Outer Loop Trail off private property at Valdese Lakeside Park.
In a first ever, we rented an excavator to help expedite the trail work and that was a huge expense.  This grant was a game changer in the effort. We were also able to provide lunch on our longest workday – which we had never been able to do before.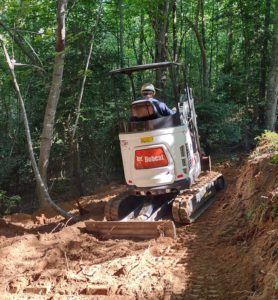 We had 36 volunteers come out over three days from three crews – our regular FVR volunteers, our area Mountains to Sea Trail crew and the Foothills Conservancy crew. FVR was grateful for the extra volunteers on a project that needed quick turnaround.
From this event, friendships were formed and we will all be helping each other going forward.
Extreme Terrain is an off-road outfitter. They realize the customized jeeps and trucks they are a part of making happen can have an impact on the land. This is their way of giving back – and it really does make a difference!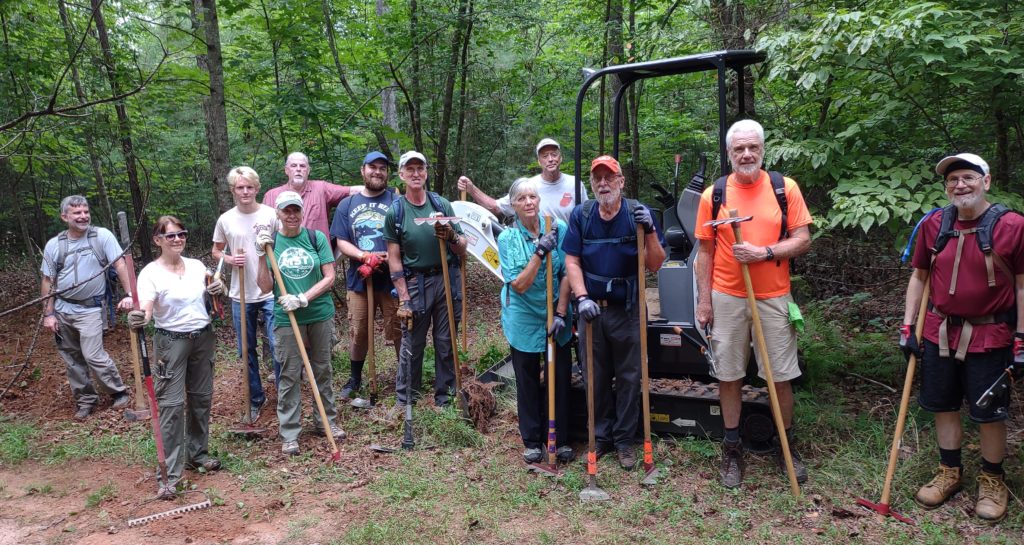 MST Volunteers: Tom Coffey, Doug Veazey, Garry Vogelpohl, Bill Williams, Richard Judy, Candace McGuire, David Pace, Arlene Pace, Butch Clark