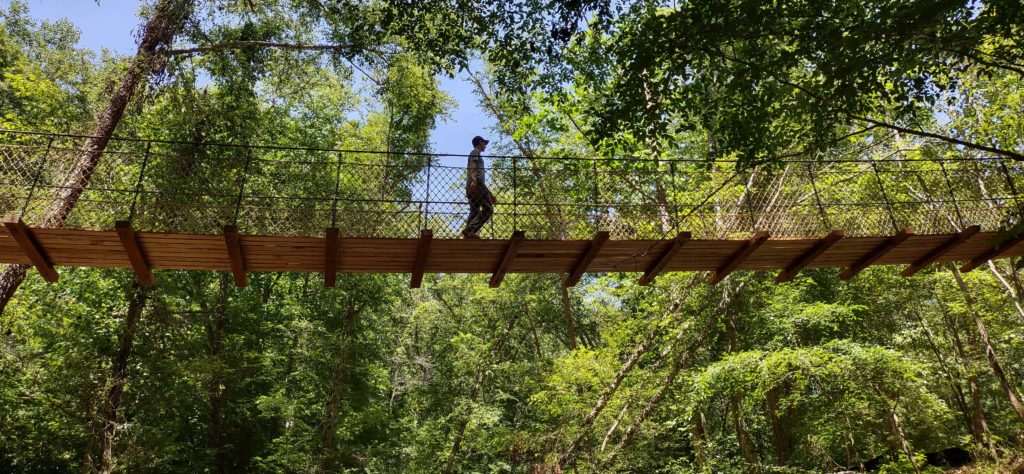 Sunday, March 12 at 2pm
As a part of Discover Burke Trails Day and NC Year of the Trail, Friends of the Valdese Rec will host a group hike along the easy, mostly flat 2 mile greenway. Sunday, March 12 at 2pm, starting at Valdese Lakeside Park (1149 Lake Rhodhiss Dr, Valdese), the group will walk along Lake Rhodhiss with amazing views of the lake and Table Rock, changing to McGalliard Creek Cove views until reaching the 160 foot Suspension Bridge at 1.3 miles.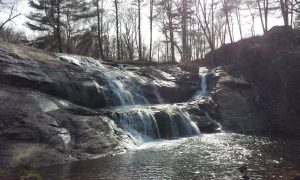 After experiencing the bridge, hikers can turn back (for a total of 2.6 miles) or continue on to McGalliard Falls Park to see the 200 foot wide, 40 foot tall water fall (2 miles from Valdese Lakeside Park – and return trip will put you at 4 miles).
Dogs on a leash are welcome on the hike.
Valdese Lakeside Park has restrooms, picnic tables, dog park, Story Book Trail, and almost 11 miles of hiking/biking. There is also plenty to do in Downtown Valdese.