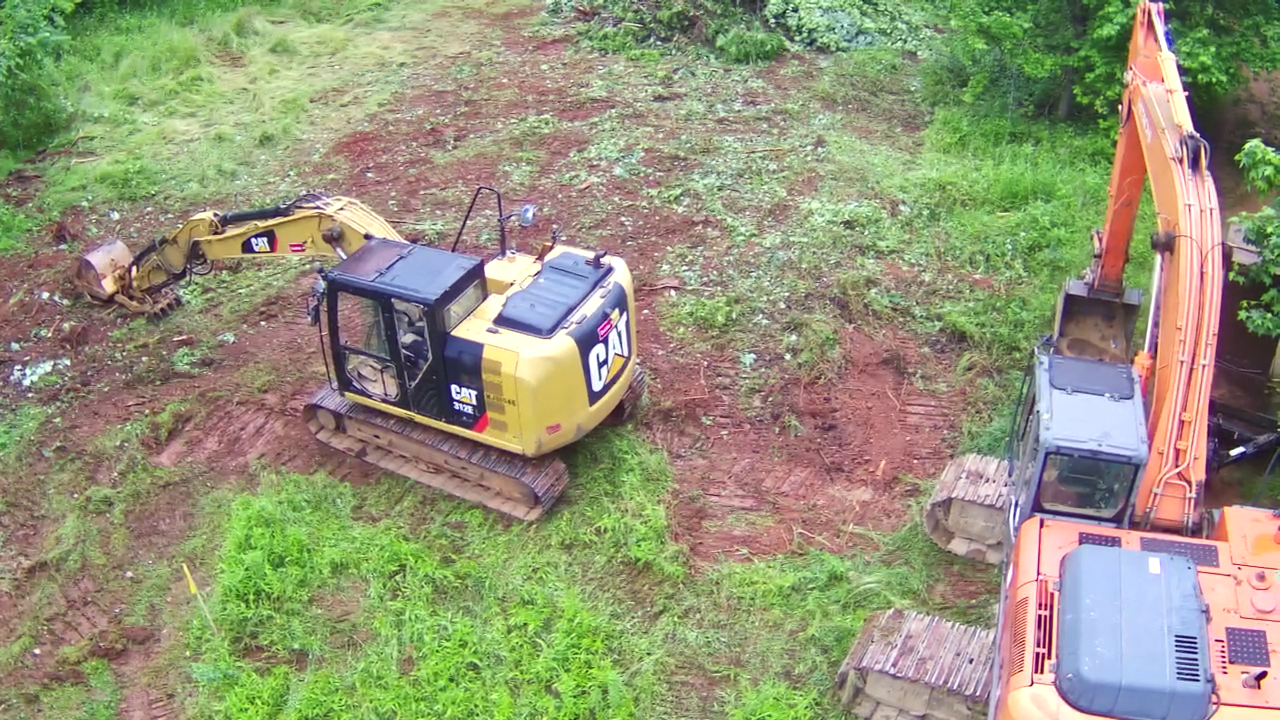 The grassy field parking lot at the end of Lake Rhodhiss Drive is now closed. The only parking area to access Valdese Lakeside Park  is at the intersection of Lake Rhodhiss Dr and Lovelady Rd. The only people entrances are Hoyle Creek Trail from Lovelady Rd and the fire hydrant from Lake Rhodhiss Dr.
Phase 1 work by Patton Construction includes the parking lot, restrooms, greenway and overlook. This should be completed by November 30. Farris Insurance will be leading the work on the dog park. The kayak launch is in the works with another vendor. The bridge across McGalliard Creek is still in the floodway study process.
The Interactive Map has been updated with the latest information. Loop suggestions are shown below.