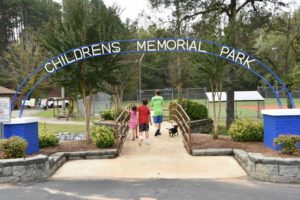 Any given game day, and sometimes any regular Saturday, visitors cannot find a parking space at Children's Park. It leads to a dangerous situation with cars, trucks and vans tucked into random spots and at all angles in the lot and on the public street. The Town has been looking for a solution for some time.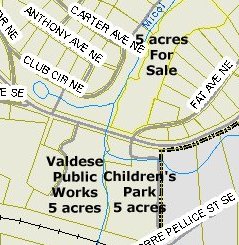 An opportunity has come about that will alleviate the parking issue.  The property across the road from the park is available (outlined in yellow in map). 5.83 acres with 1000 feet of frontage along Micol Creek. Access between the two parcels will be under the Hwy 70 DOT bridge. DOT has visited the site and can handle the walk way.
In addition to furnishing parking, the lot will provide more green space/picnic areas for residents to enjoy, and be a section of new trail connecting Children's Park to Valdese Lakeside Park.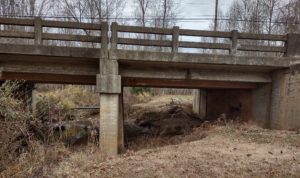 The underside of the east section of bridge is not in the creek and there is plenty of head room for pedestrians. It just needs a little digging out, and possibly a board walk in case of dampness. Black Mountain has connected two sections of their disc golf course located on either side of I-40 with a boardwalk under the interstate bridge. Kids are amazed when they can walk right under a busy road. Add a little paint, and what an attraction this could become.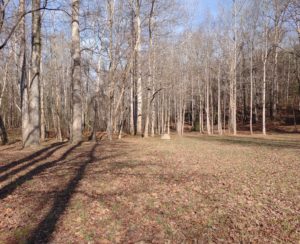 The current owner has kept the lot mowed and cleared of down trees. Because of that, the parcel can be used as is immediately.  A family can grab a picnic basket and a blanket and enjoy a creek side lunch after parking in the grass. Add a frisbie or football for a little more activity. Going forward, gravel can be added to the parking area and some picnic tables installed.
Acquiring this parcel fits into the bigger picture of connecting Children's Park to Valdese Lakeside Park along Micol Creek/Hoyle Creek. In time, this would become the route of the Wilderness Gateway State Trail instead of the state trail using the sidewalk on Laurel Street.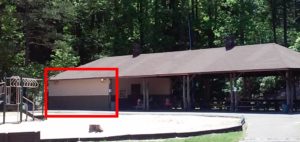 To add to the park enhancements, Friends of the Valdese Rec has some projects in the works for the park. About 3 years ago, Bimbo Bakeries made big upgrades with new mulch and retaining beams in the playground area, and repairing the entrance sign. Inspired by this boost, FVR has been working to secure a donor to fund a mural on the picnic shelter wall. A donor has committed and the "photo op" mural and other fun elements by FVR will breathe more life into this "children's" park.
Being one of the first town elements motorists see when they are driving in on Hwy 70, this park should be a showpiece.  Adding parking and other fun elements is a great start.