Every year, Bimbo Bakeries chooses a project in the community to put their time and money toward. Last year, is was landscaping at the new splash park. This year is was a huge face lift to Children's Park.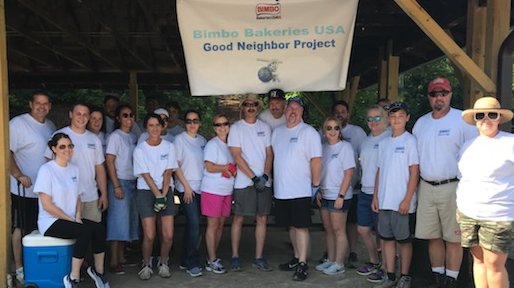 Starting at 9:00 am, about 22 folks with Bimbo started to work leveling the playground that had been sand. By early afternoon, they had placed new borders to contain mulch that will allow for new grassy areas. A sand box was created with the sand that had been the base of the playground. The picnic shelter was pressure washed. The entrance sign and railings were painted. The scorer's table was painted.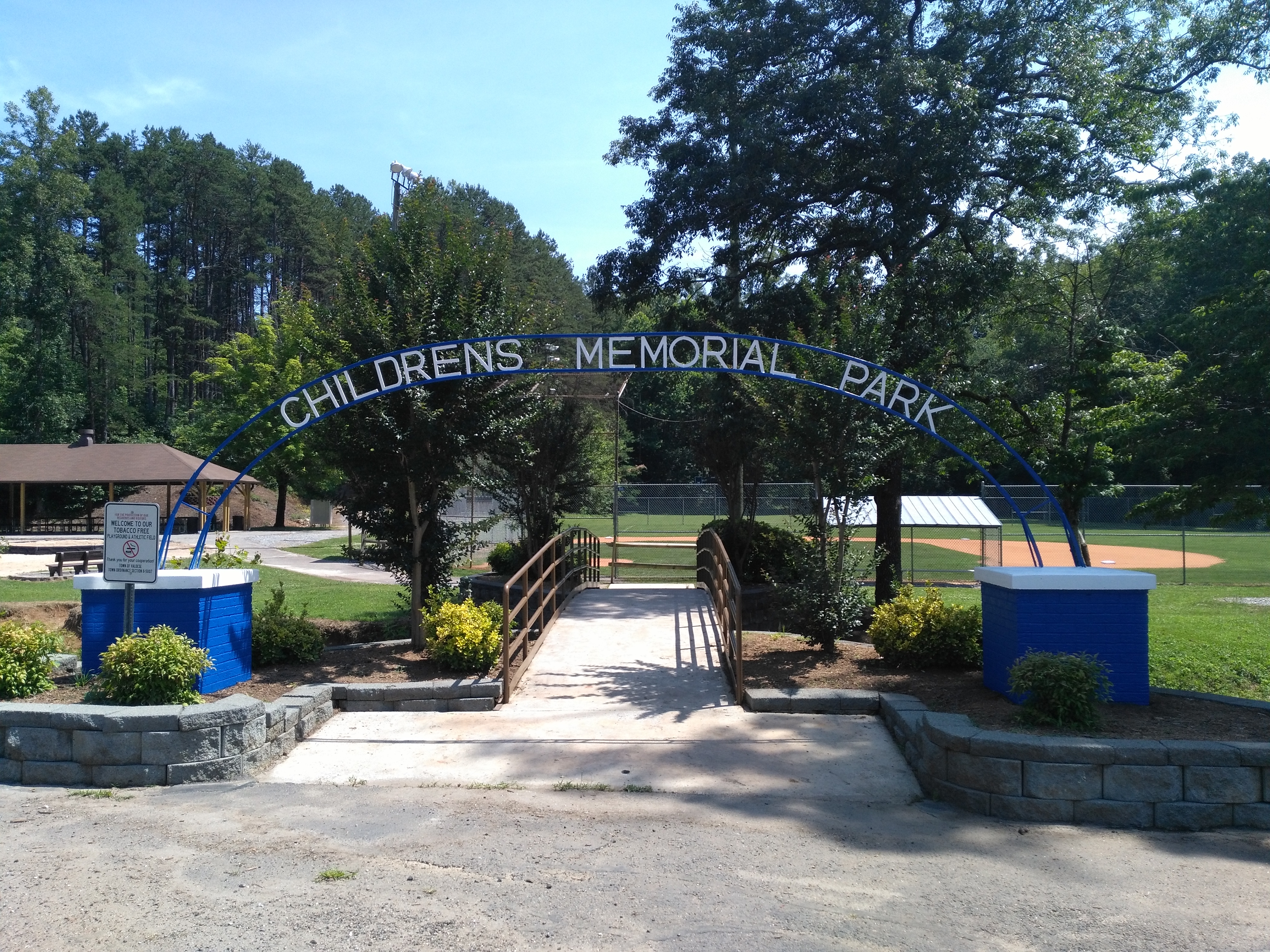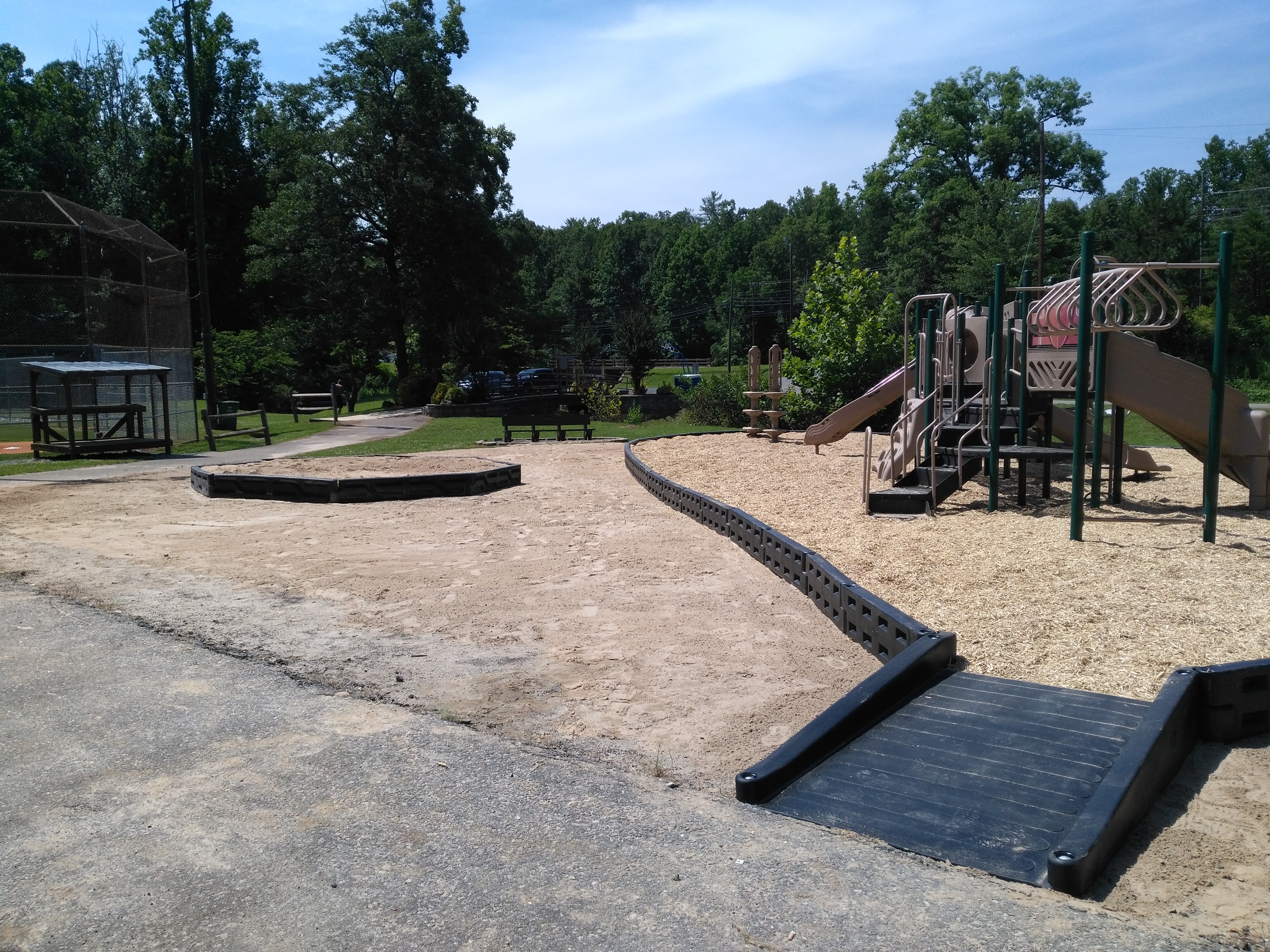 Over the last 2 years, the park has been getting lots of updates. Over 2 sessions, Friends of the Valdese Rec painted the picnic shelter, bathrooms and fascia boards. The Rec paid to have the parking lot resurfaced, a new batting cage installed, drainage fixes. new roof and gutters, new picnic tables and trash cans.
Valdese is a great place to live… great people and great parks!