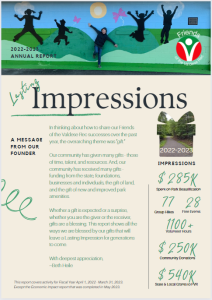 Friends of the Valdese Rec's fiscal year runs April 1 through March 31.
We have created a report to celebrate and share our successes over the past year:
If we have your mailing address, the  23 page Lasting Impressions Annual Report is on the way to your mailbox. If you want a printed copy, let us know!