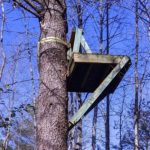 On Saturday, March 13, 9am-Noon – Friends of the Valdese Rec, Rotary Club of Valdese and The Church of Jesus Christ of Latter Day Saints will work to remove old tree stands, appliances, and piles of trash from Valdese Lakeside Park. In addition to removing these items that have been there forever, the cove that collects trash will need to be cleaned out.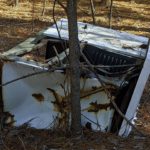 Here are some basics:
Volunteers should wear old clothes, closed toe shoes and have work gloves.
FVR will have waters and snacks – but you may want to have your own with you in case.
If you want to pick up trash in the cove, FVR will have the trash bags.
The Town of Valdese will have a dump truck at the park for us to load up
FVR will have a volunteer waiver to everyone to sign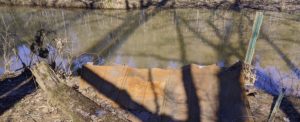 For the big jobs……
This is a map of where the trash and tree stands are. You will be able to pull this up at the park with "location" on to show you where you are. https://zakklab.valdese.info/vlp/app/#trash
We have 2 atvs (one with trailer) – Paul Mears and Ray Burris. We could use another 1-2 since trash is way out
Some tree stands are wood and some are metal – chain saws and hack saws will be nice to have.
Rope – to pull some the appliances up hills, banks, out of creeks
Crowbar – to pry tree stands loose
Rake or hoe – to drag trash piles out versus sticking your hands into it first
The trash areas may be old barrels, metal pieces or just glass piles.
Ladder – some tree stands are way up in the tree
If time allows, we will clear some dead trees from Hoyle Creek – if you have waders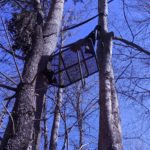 We will meet at Valdese Lakeside Pak — 1149 Lake Rhodhiss Dr NE — at 9am.
We will see exactly how many people we have, with what tools and make assignments.
Need something that morning – Beth at 828-390-6870