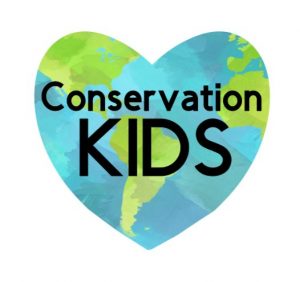 Growing Conservation Advocates
What: Conservation Kids
When: Third Thursday at 5:30 pm
Where: Valdese Public Library
Who: 5 Years to 5th Grade
Inside Event at Library on hold due to COVID. Outside on hold until warmer spring weather.
Each month, we will read a conservation themed book together, discuss the book's message and do a related craft using recycled materials. Leaders, class content and all materials needed for the program are provided by Friends of the Valdese Rec.
A huge benefit of FVR working with the Town of Valdese to acquire the 300 acres on Lake Rhodhiss for a park was the conservation element – saving wildlife and their habitats, ensuring water quality and clean air. We are eager to share conservation lessons with the younger generation. In addition to the monthly program times, the group will take field trips to the parks in Valdese to observe and interact with nature. Over the months, they will watch caterpillars transform into butterflies and the roots of a plant grow through a clear panel.
Pop-up/Outside Events
Nov 8, 2020 Pine Cone Bird Feeder – Ranger Rick Magazines
Dec 13, 2020 Wood Slice Ornament – Ranger Rick Magazines
Sept 24, 2020 Story Time – craft on site – Ranger Rick Magazines
August 27, 2020 Story Time – craft to go – Ranger Rick Magazines
August 13, 2020 Story Time – craft to go – Ranger Rick Magazines
List of Books Donated: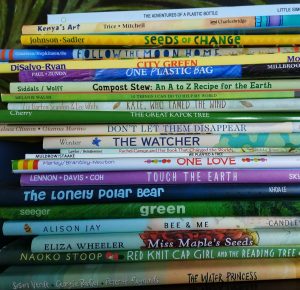 One Plastic Bag: Isatou Ceesay and the Recycling Women of the Gambia by Miranda Paul
Grandpa's Garden PB by Stella Fry
George Saves the World by Lunchtime by Jo Readman
The Lonely Polar Bear, A Subtle Way to Introduce Young Kids to Climate Change Issues by Khoa Le
City Green by DyAnne DiSalvo-Ryan
The Adventures Of A Plastic Bottle by Alison Inches
Red Knit Cap Girl and the Reading Tree by Naoko Stoop
Compost Stew: An A to Z Recipe for the Earth by Mary McKenna Siddals
Seeds of Change: Wangari's Gift to the World by Jen Cullerton Johnson
One Love by Cedella Marley
Kate, Who Tamed The Wind by Liz Garton Scanlon
Green by Laura Vaccaro Seeger
The Great Kapok Tree: A Tale of the Amazon Rain Forest by Lynne Cherry
We Planted a Tree by Diane Muldrow
The Water Princess by Susan Verde
Follow the Moon Home: A Tale of One Idea, Twenty Kids, and a Hundred Sea Turtles by Philippe Cousteau
Miss Maple's Seeds by Eliza Wheeler
Rachel Carson and Her Book That Changed the World by Laurie Lawlor
Kenya's Art by Linda Trice
10 Things I Can Do to Help My World by Melanie Walsh
Touch the Earth by Julian Lennon
Bee & Me by Alison Jay
Don't Let Them Disappear by Chelsea Clinton
The Watcher: Jane Goodall's Life with the Chimps by Jeanette Winter
One World by Michael Forman